Hospitality
Quality food, comfortable accommodations and the full attention of our staff, combined with the spectacular mountain setting, will make your stay the highlight of your vacation.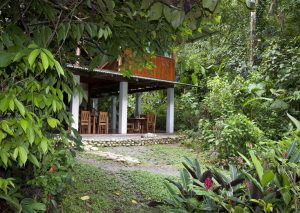 Fall asleep to the sounds of the river, wake up to the orchestra of bird song, sip coffee while enjoying the early activities of the forest creatures and spend your days surrounded by nature, either sitting quietly in the lodge or walking the rivers and trails.
Creatively designed for comfortable and simple rainforest living, in harmony with the surrounding Osa forests, our handcrafted lodge, built without power tools,  has been an inspiration to visitors for 2 decades.  It is cooled by the forest canopy and refreshing river breezes, powered by the sun and maintained with lots of care.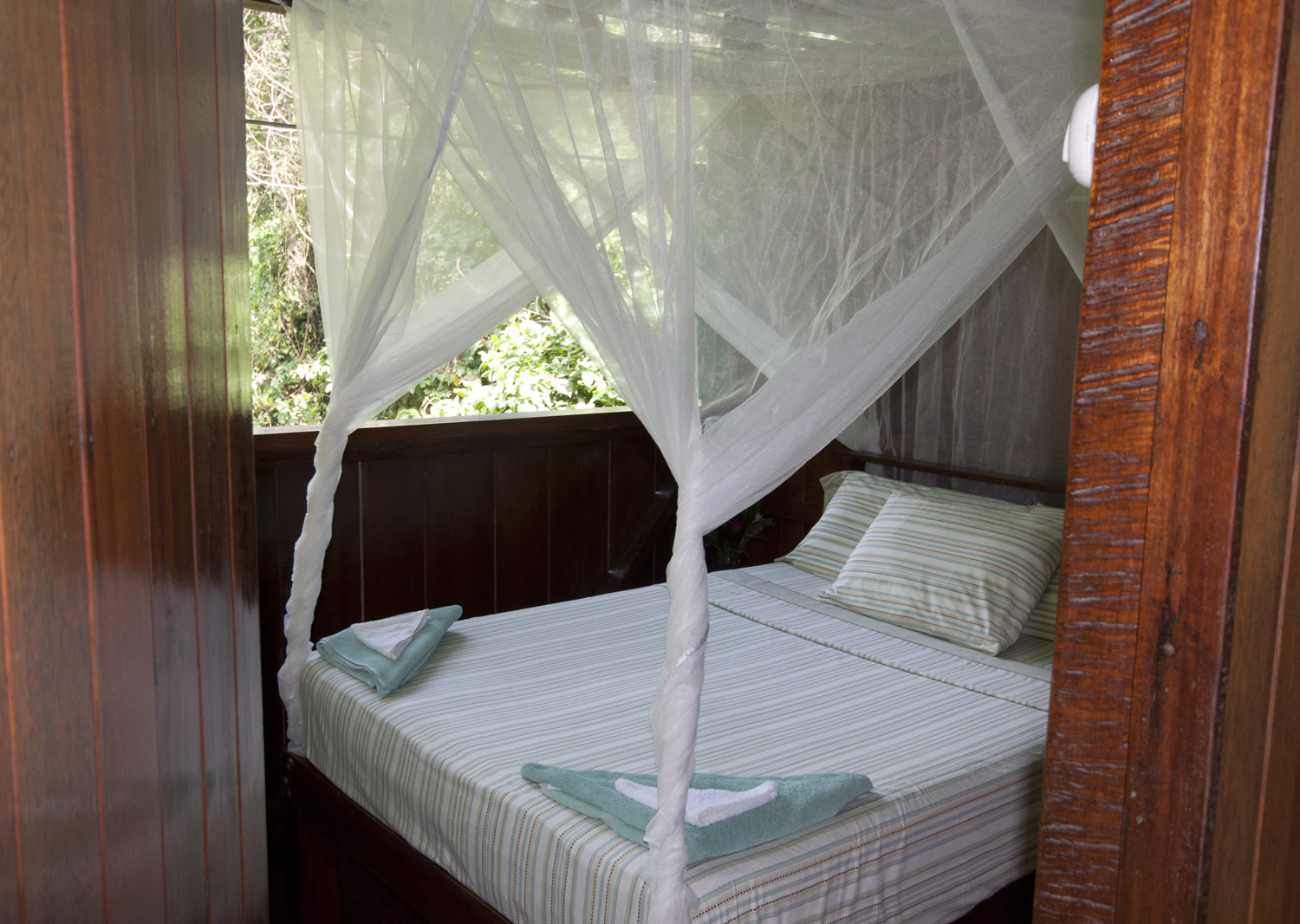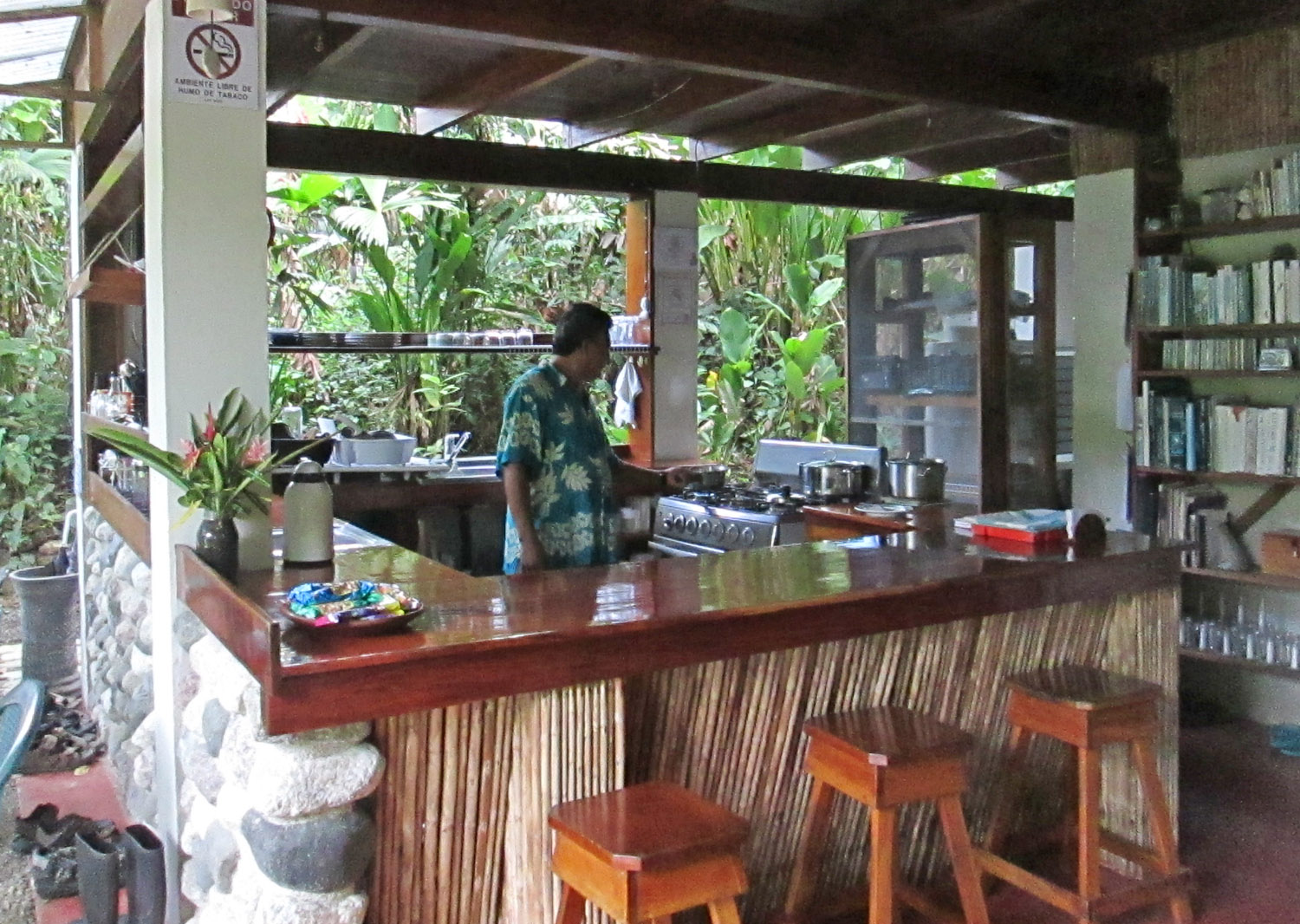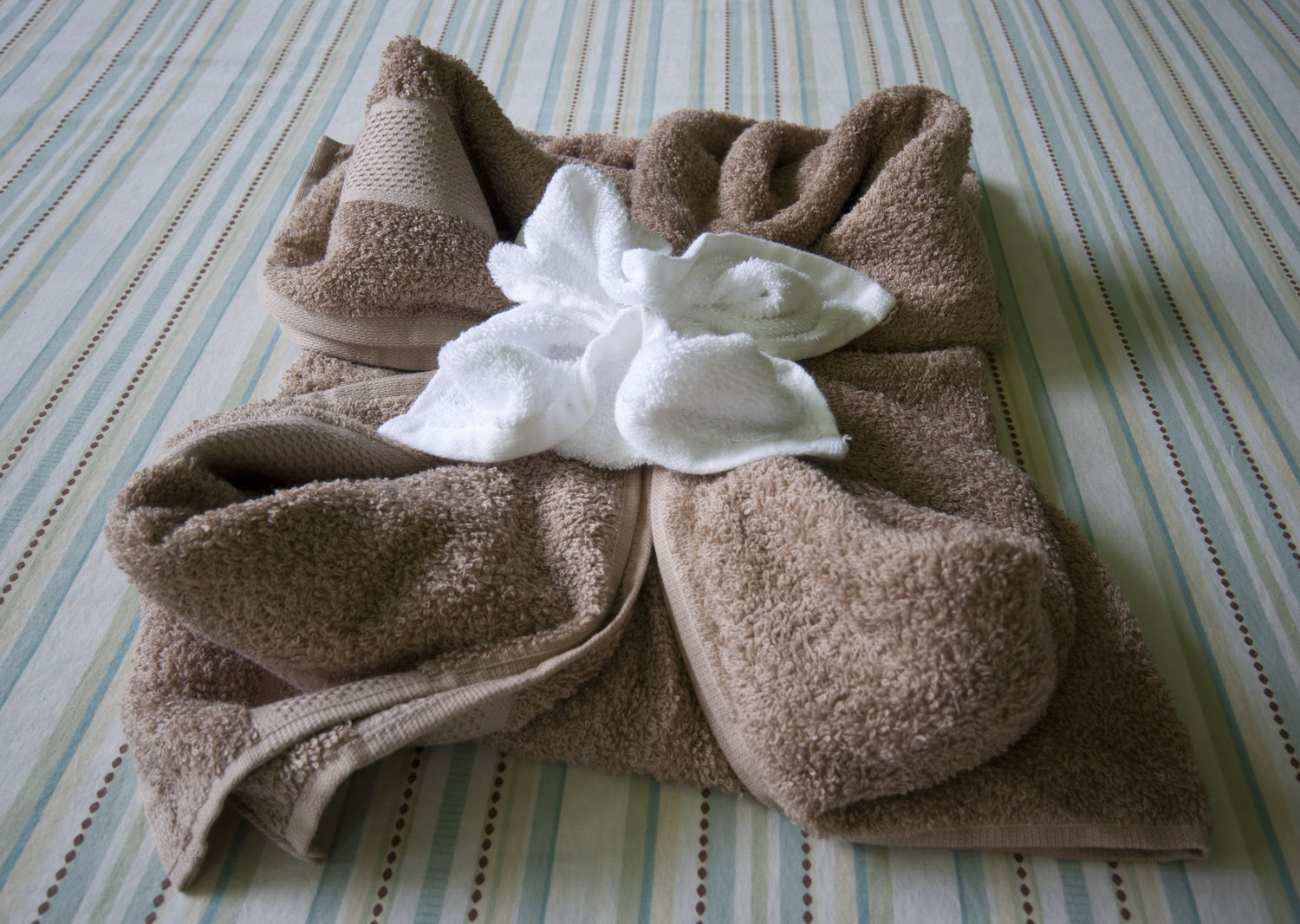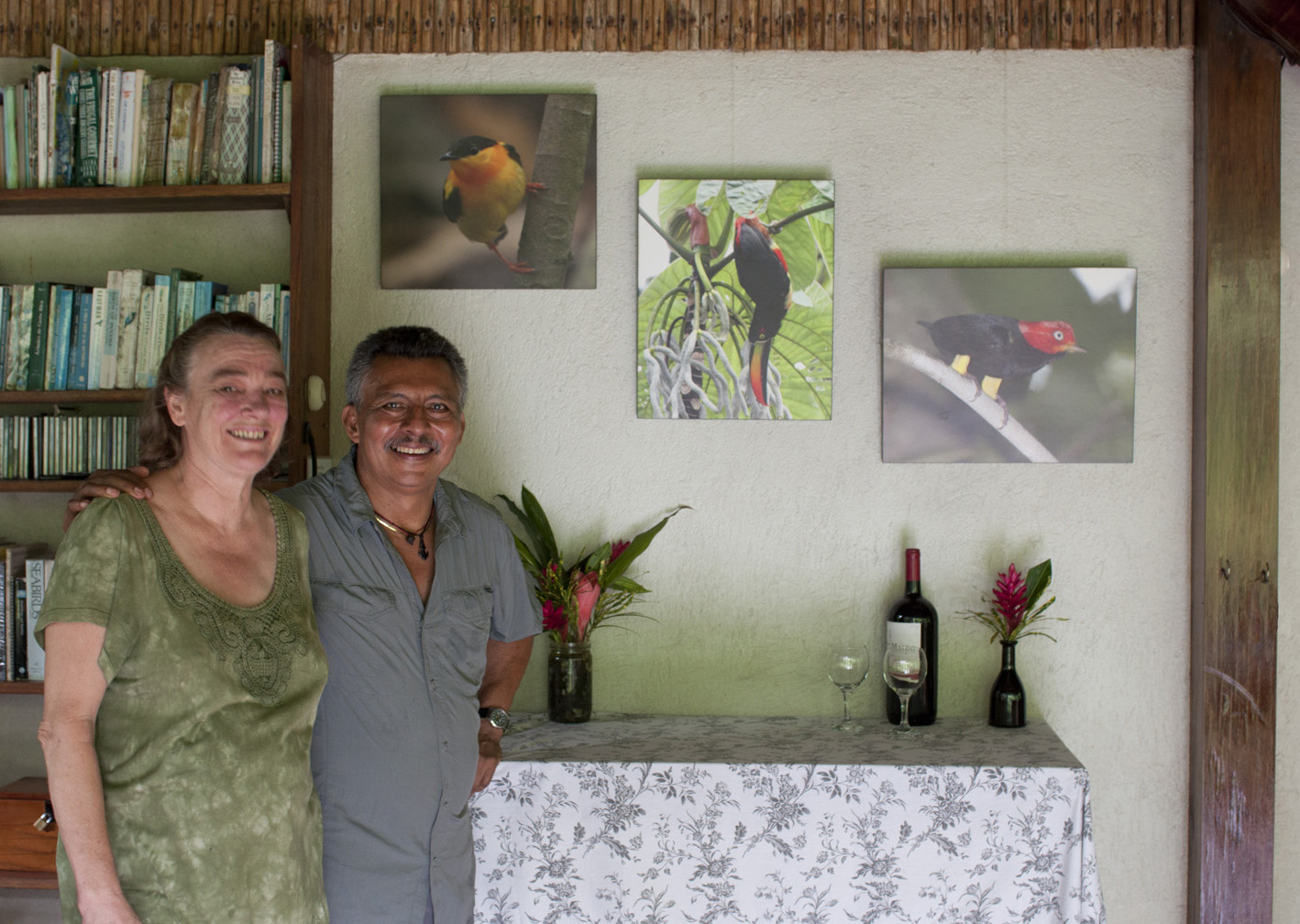 The enthusiastic and friendly owners and staff aim to provide a high level of full service hospitality and strive to accommodate every guest's desire or need:  extra pillows or towels, a pair of socks, toiletries, binoculars or any special dietary needs. All guests are given our full attention whether on a guided excursion or simply sitting around the lodge sharing cultural and natural history information and experiences.  You may enjoy reading our past guest's comments on our hospitality.
Meals
Much care goes into our meal service and we are thrilled and grateful that many past guests have raved about our meal service in public forums.  All our desserts, dinner bread, marmalade, sauces and most marinades are homemade.  In addition to 3 meals a day,  we always have fresh fruit juices (made on the property), trail snacks, beer and wine, available throughout the day.
Your hosts and our staff
The lodge is managed by the creators and owners, Abraham and Liz.  We are pleased that everyone of the dedicated staff members is from the local area.  All the staff have been trained here and have worked with us for many years.  They enjoy their jobs and have adapted well to the concept of working together in a small business, a rather new phenomenon on the Osa.  In addition to the ever present staff, either Abraham, Liz, or another English speaker, are present on the grounds at all times.
Guest Rooms and Amenities
We travel ourselves and know the frustrations of poorly equipped rooms. All our guest rooms are equipped with plenty of hooks, shelves, tables, hangers, reading lights and a clothes line.  We have power for lighting 24 hours a day.
Beds and Bedding
Sleep soundly on good mattresses with smooth, crisp linens.  High quality, roomy, netting drapes all the beds. Learn more.