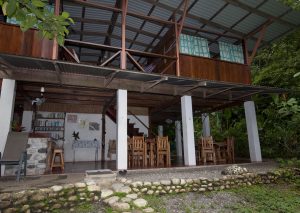 The two story lodge faces the river and is completely surrounded by advanced secondary forest—we refer to this as our forest garden. The vegetation is managed to be attractive to wildlife, not only as a food source but for nesting sites, material and burrowing locations for various mammals.  Thankfully, the breezes and natural balance  eliminate the need for walls or screens, so relaxing guests have an unfettered view of the natural wildlife activity close at hand.
There are four second story guests rooms in the main lodge and all rooms are designed for 2 guests. The remaining parts of the lodge are communal areas, equipped with fans, lots of tables, chairs, comfortable seating, hammocks, magazines, reading lights, foot stools and a diverse natural history library.
Our guests are welcome to take advantage of our supply of rubber boots, umbrellas, and  binoculars.
Downstairs
A dining room, library and sitting room are on the ground floor. Great for relaxing when one is too tired to walk the trails.
A natural history library is conveniently located next to the dining area. Comfortable chairs and hammocks are a great place to relax and still not miss the ever changing natural world.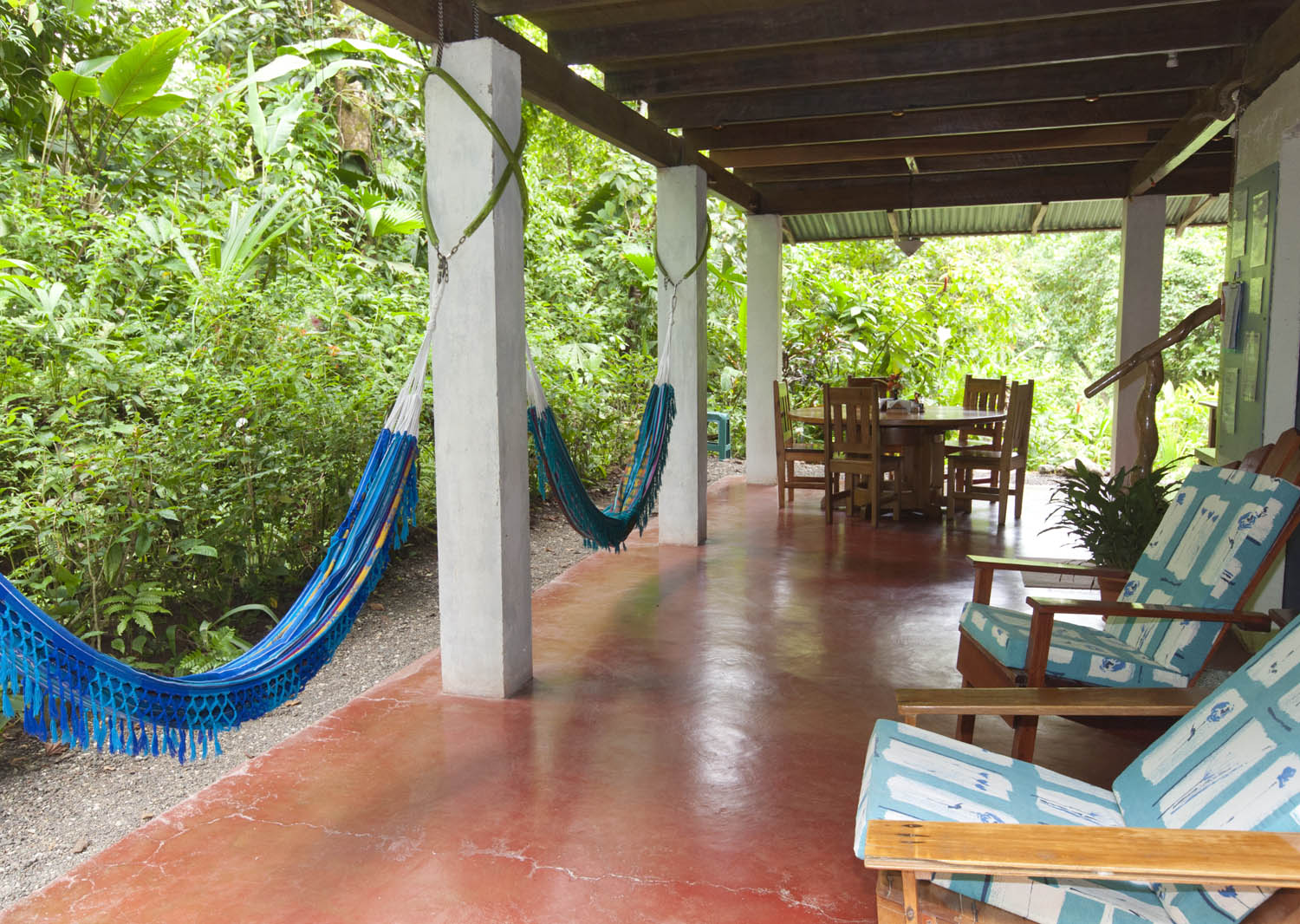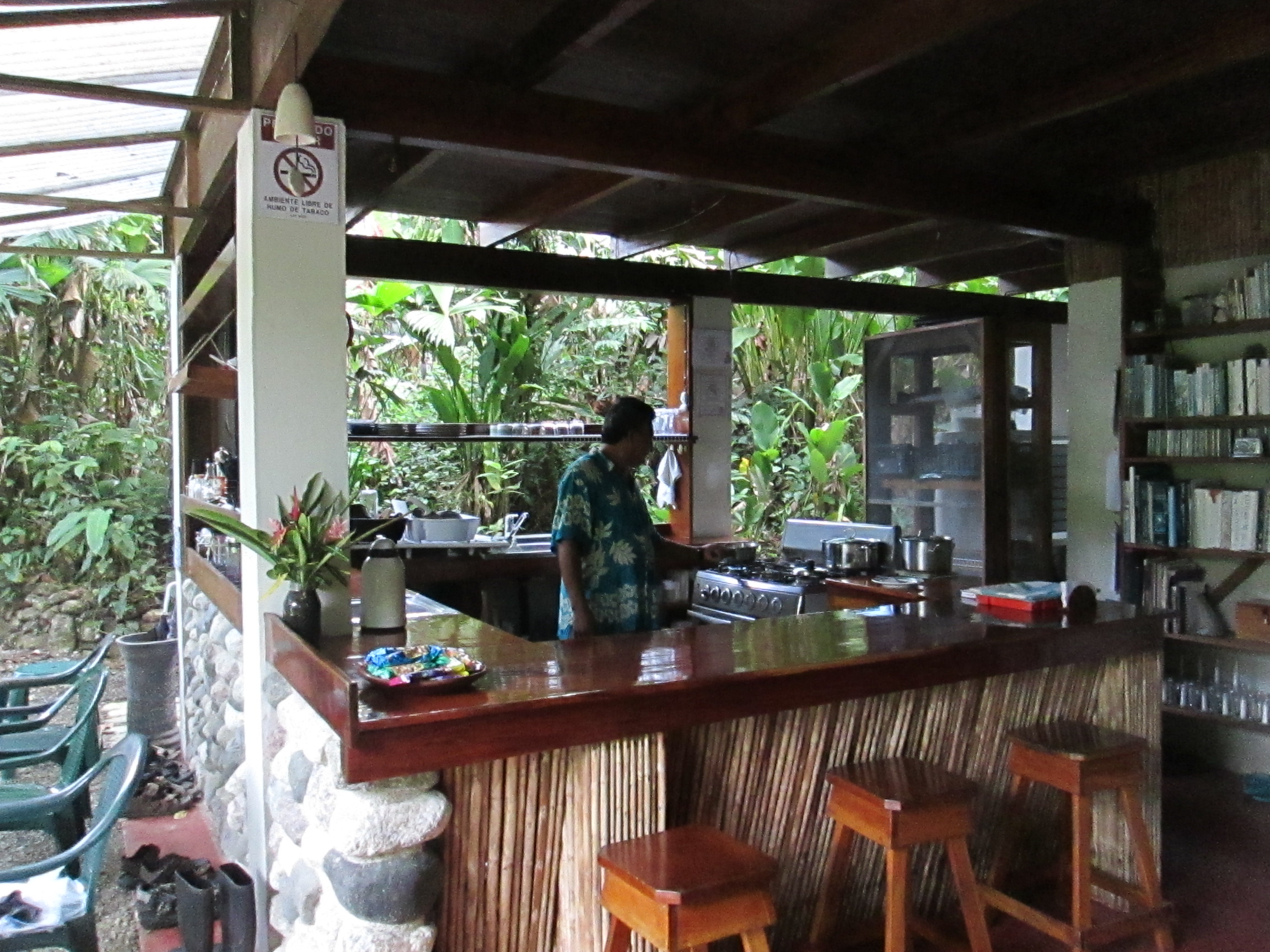 The perfect social kitchen. Guests  may enjoy the aromas and special preparations throughout the day.  Our talented kitchen staff  is always present and delighted to answer questions about any of our recipes. Between meal times, there are always desserts to make, breads to bake and fresh fruit juices to prepare for the next meal.
The second story deck and sitting area, overlooking the river and forested ridges, is a wonderful place to enjoy the mornings. The mist rising from the hills and howler monkeys calling in the distance.  During the day, one can observe and photograph, closely, the wildlife in the middle levels of the canopy.  In the evenings, the upper story is just a wonderful place to sit and talk over the adventures of the past day.