Overview
Riverside lodging in the foothills of the Peninsula de Osa
An unforgettable rainforest experience.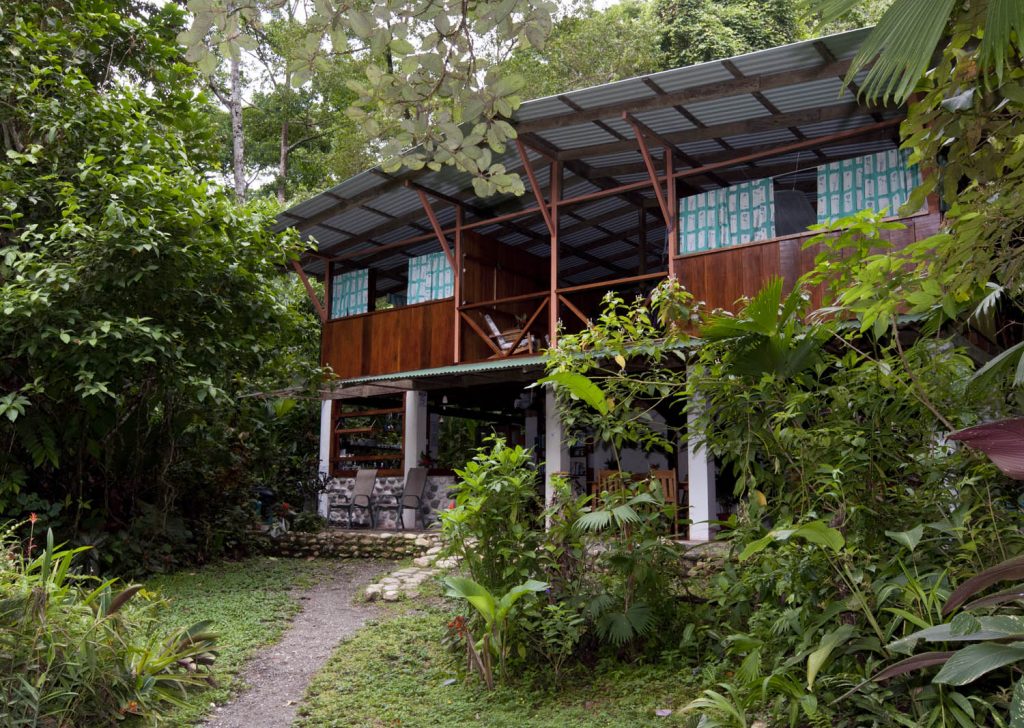 Like many others who came before and after me, the Osa Peninsula took my heart. So rich with diversity, peaceful, both beautiful and rugged. So much to see and explore.  After  a couple years of exploration, I had my best find ever,  the discovery of the small village of Dos Brazos and the river valleys of the Rio Tigre.  A gem of a little-known area, just 9 km from the Golfo Dulce,
A strong desire to learn, live in the forest and protect a small piece of this Osa wilderness led to the purchase of a forested riverside property.
Not long after I started building, I met my  husband and partner, a Costarricense.  Our combined love of nature, forest dwelling and enthusiasm for sharing our findings with others  led to the development of the unique concept which is Bosque del Rio Tigre Lodge.
The Lodge Concept
Yes, this has been a experiment as well as an incredible learning experience.  In addition to developing a home and lodge with as little environmental impact as possible, we wanted to share our discoveries with others and have guests experience COMFORTABLY, the forest that has enriched our lives so much. We decided the best formula was: Providing a high level of personal service, great meals, super clean surroundings, extra comfortable beds, quality bedding, great showers, clean baths,  and access to knowledgeable guides and guiding,  whether in the field or at the lodge.  To enhance the experience of future guest's, we have chosen not to expand over the past years and to retain the small private feel of our lodge.   Learn More
Surrounding diversity
The variety of habitats, so closely situated, creates an unique situation which supports an extremely diverse ecosystem with many micro ecosystems.  You will find this combination of habitats and diversity no where else on the Osa. Learn More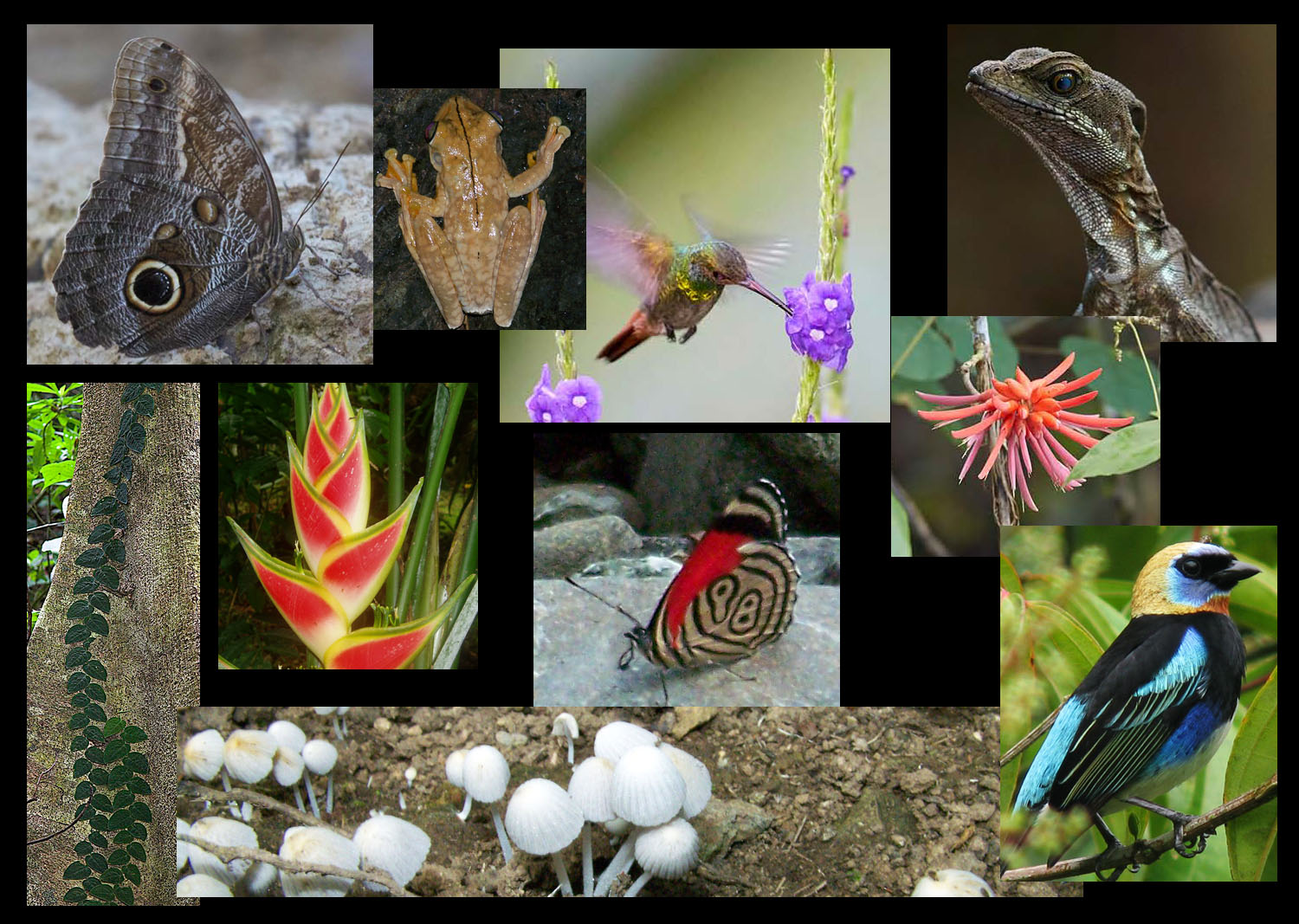 Location
Nestled in the the foothills of the Osa Peninsula, just out side of the small village of Dos Brazos de Rio Tigre and less than 2 km from the world famous Corcovado National Park, the lodge gives visitors an opportunity to experience the untamed side of the Osa as well as the culture of village and farm life.  The lodge is actually inside the National Forest Reserve (Reserva Forestal Golfo Dulce).
Located on the south Pacific side of Costa Rica, Bosque del Rio Tigre Lodge is easily accessible by car, or air.  Only 20-30 minutes from Puerto Jimenez by taxi,  50 min by air from San Jose, and a 5.5-6 hour drive from San Jose by car.  After arrival in San Jose or Puerto Jimenez, our location offers travelers the fastest way to get into the forests of the Osa Peninsula.