Second Story Guest Rooms
I always thought it would be fun to live in a tree house and have tried to create that fantasy upstairs in the lodge.
The second story rooms, finished in beautiful native woods, are located on the four corners of the lodge with the communal areas in the center. The rooms are open to the forest on two sides for air circulation and ease of wildlife viewing. There are two shared bathrooms, one upstairs and one downstairs and the spacious garden showers are only a few meters from the lodge.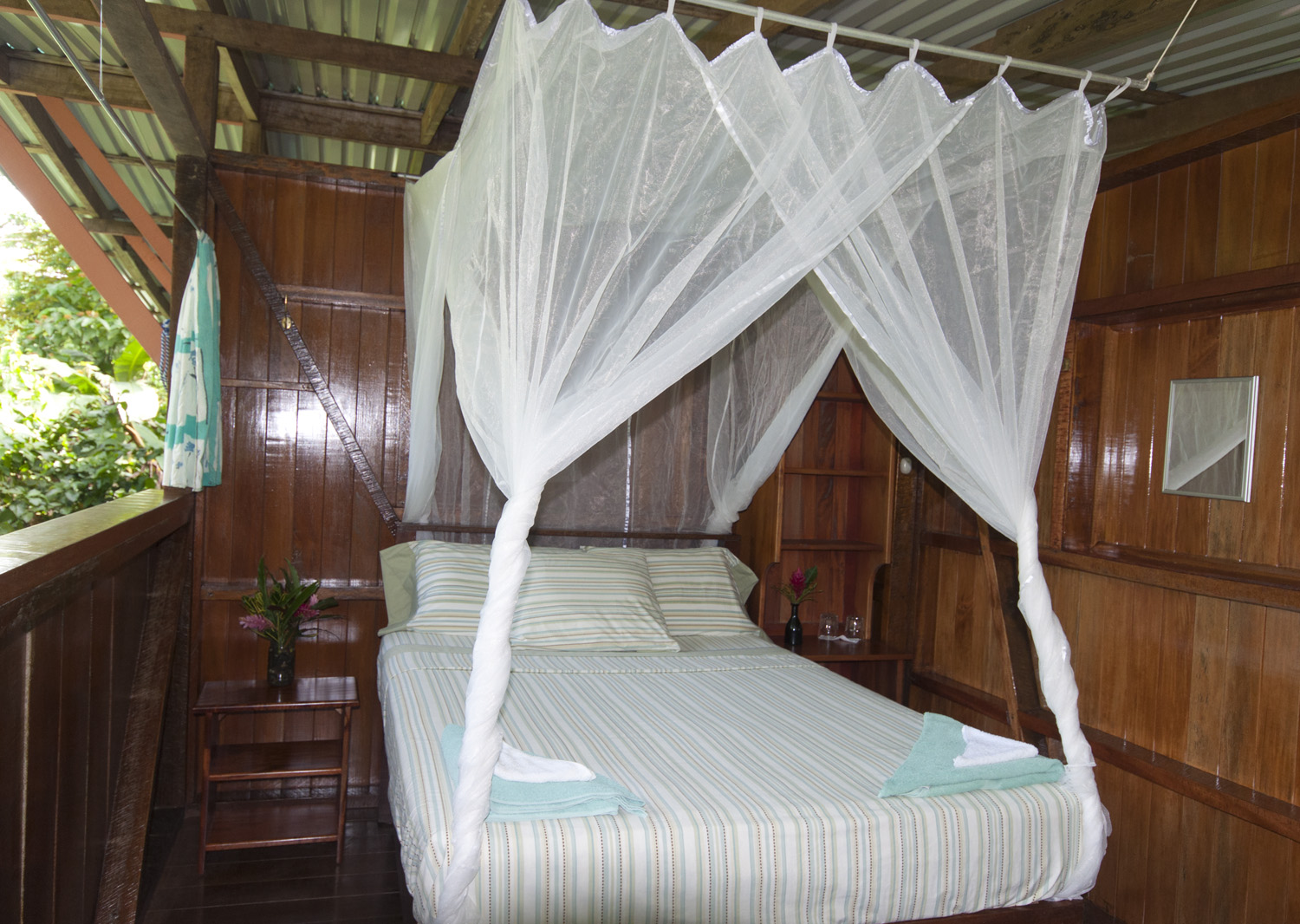 There are two rooms with double beds.
The  beds are draped with generous, quality nets.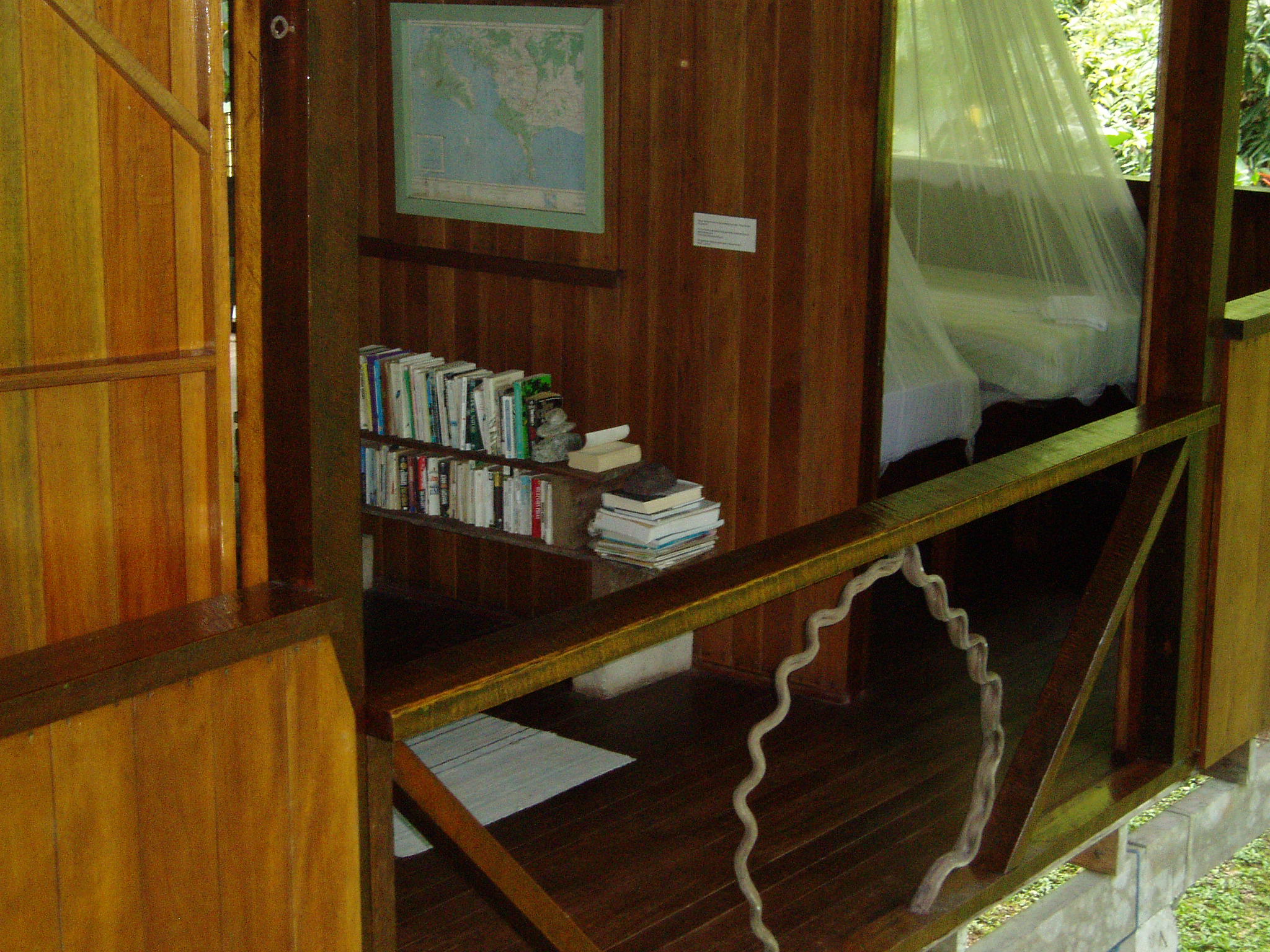 We have two rooms with two twin beds, each. There are reading lights, personal soap dishes and plenty of hooks and shelves.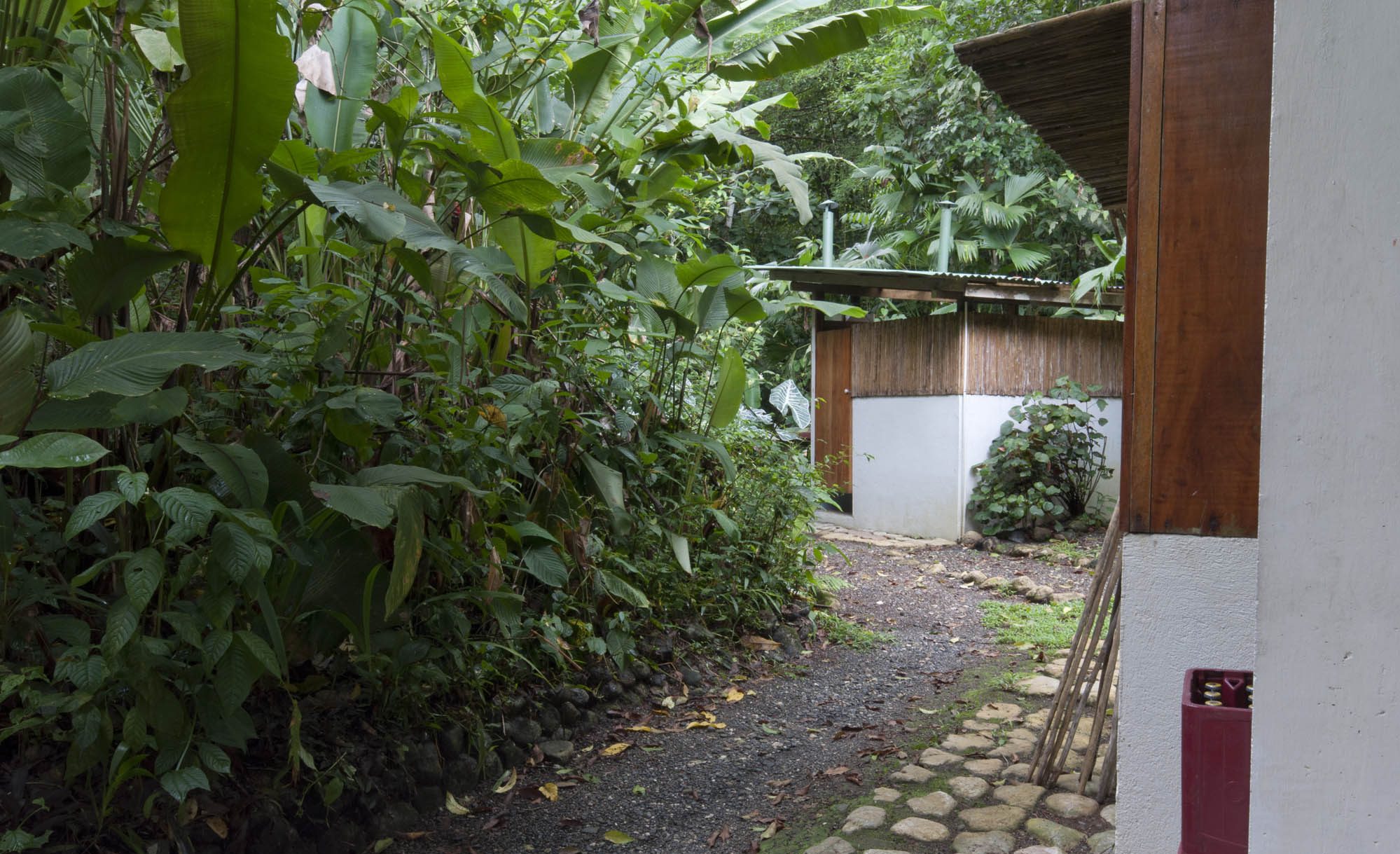 Many guests rave about our garden showers.
There are two roomy showers, lights, mirrors, hooks, a chair, hot water and great water pressure.